Passionate about the natural world? We want to work with you!
A unique career
Greenpeace is a movement of people who are passionate about defending the natural world from destruction. It is not only our committed volunteers and activists who help us achieve this vision, but also our team of dedicated staff.

Workplace & Culture
The heart of Greenpeace has always been its people. People are our special power. We are fortunate enough to be surrounded by passionate individuals who work together for a greener world and to create positive change. Not all of us are activists; confronting wrongdoings in the frontlines, but what we all share is a quest for a greener and more peaceful future. Whether in a staff role, a volunteer with the actions team, or an intern keen to learn, everyone plays a special part in our campaigning network.
That same passion and commitment goes into everything we do, from organizing crucial campaigns and tactics, working together on projects, team gatherings, taking part in employee resource groups, organizing Nordic Annual Away Days, to office re-planting parties; taking care of our plants and trees.
Key principles that guide us are our Cultural lenses. The lenses support the culture we want to achieve while working together and have been created and agreed upon by all staff. In summary there are 8 lenses; Collaboration, Trust, Relational, Inclusion & Diversity, Openness, Agility, Accountability & Decision and Taking Leadership.
What we offer
Paid parental leave

26 weeks off, with pay, for all new parents no matter tenure

Dynamic and international workplace

Working in close collaboration with fellow colleagues from all over the world, especially within the Nordic offices

Hybrid remote work

Possibility to work partly remote

One weekly exercise hour

Exercise during working hours

Unique opportunity to contribute

To make real change happen by facing and solving the world's environmental problems

Great learning opportunities

Through Greenpeace Academy, our global home for online training as well as through global and regional training sessions

Sabbatical

Three months paid leave for every eight years worked
Equity, Diversity and Inclusion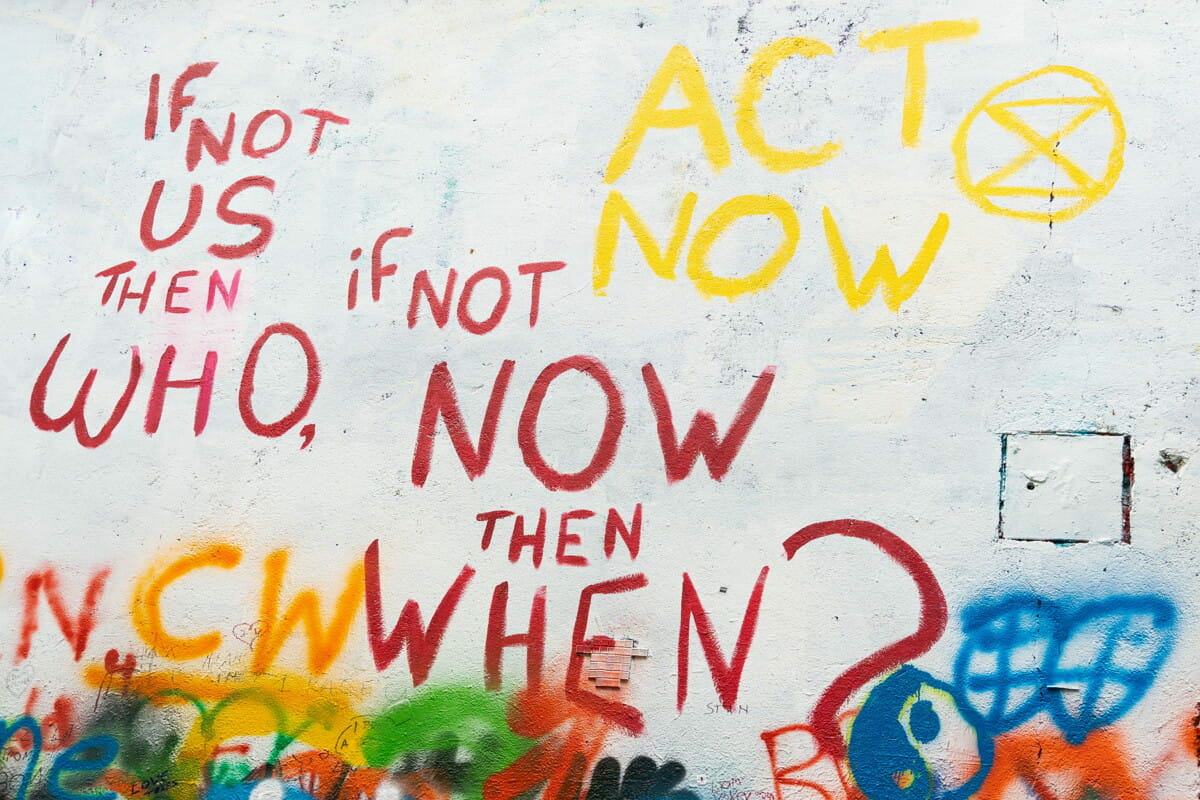 We are an equal opportunity employer with a commitment of providing a work environment that respects the dignity and worth of each individual. We believe that a diverse culture brings a richness to any organisation and that inclusion is required to unleash the potential of diversity.
We do not discriminate on the basis of age, ancestry, citizenship, colour, disability, ethnicity, family or marital status, gender identity or expression, national origin, political affiliation, religion, sex, sexual orientation, veteran status, or any other legally protected characteristic.
All our employees help drive this agenda, but we also have specific people in charge such as our ED&I Officer and our ED&I task force group. Here are some of the ways we encourage and promote diversity and inclusion throughout Greenpeace Nordic:

The ED&I task force group is made up from a range of staff across the Nordic offices. The group explores, discusses and develops proposals that can make us advance on our organisational journey to become a more diverse and inclusive organisation. Their work focuses on ways to remove social barriers and help marginalised people thrive at Greenpeace Nordic and beyond.
All Greenpeace employees are required to attend a course on showing respect in the workplace. We are striving to create an organisational culture that allows everyone to feel included, engaged and comfortable at work, and to contribute to the best of their ability.
We hold regular staff workshops and talks to continue educating ourselves and embedding a strong culture of diversity and inclusion through the organisation.
We encourage you to connect if you're interested in joining forces with us; we'd love to know how you can amplify our teams with your own unique background and experience.

Meet us on other channels
About Greenpeace Nordic
Greenpeace is an independent global campaigning organisation that acts to change attitudes and behavior, to protect and conserve the environment and to promote peace. It comprises 26 independent national/regional offices in more than 55 countries across Europe, the Americas, Africa, Asia and the Pacific, as well as a co-ordinating body, Greenpeace International.
Greenpeace Nordic was established in 1999 through an association of the national Greenpeace offices in Denmark, Sweden, Finland and Norway. The offices merged to increase impact and efficiency through better Nordic cooperation.
Already working at Greenpeace Nordic?
Let's recruit together and find your next colleague.